Follow this post if you're looking for a way to convert a Lotus Notes email to a PDF file. Because exporting NSF files in PDF format to Adobe Reader will be beneficial. Let's first talk about why this conversion is necessary before moving on to the solution for NSF to PDF Conversion.
We all know that the corporate-level email client IBM Notes, formerly Lotus Notes, is highly well-liked. Result in the fact that it offers a wide range of enterprise-level features, including user directories, team rooms, file sharing, instant messaging, discussion forums, contact management, to-do lists, emails, microblogging, blogs, calendars, and many more. Additionally, it keeps its email data in NSF files, a format that Lotus Notes alone can read.
However, converting Lotus Notes email to PDF is one of the finest options when it comes to exchanging emails or using emails in legal proceedings.
Learn Why NSF to PDF Conversion is Important
In essence, PDF stands for Portable Standard Document and is a file format that is utilized for the unrestricted presentation of documents and is widely supported. Because PDF is platform-independent, users may use it to create presentations, backup their papers, and gather records for use in legal proceedings or by the government. The fact that a PDF file offers protection against unauthorized access, alteration, editing, printing, portability, etc., is one of its most crucial aspects.
Users are forced to do this conversion for a variety of reasons, some of the most significant of which are listed below:
Compatibility – As we mentioned before, PDF is an OS-independent file format, meaning it can be opened on Windows, Mac, or any other OS. Additionally, mobile devices are compatible with it.
Better Data Security and Sharing Option – Since security is one of the main issues customers encounter, PDF is both very easy to share and a very safe file format. One may use a variety of security measures to prevent activities on PDF files including copying, printing, and reading.
Accessible from Anywhere – As we previously stated, this file format is widely accepted, allowing for access from any location and on any device. Furthermore, regardless of the web browser being used, PDF files may be quickly downloaded.
Legal Purpose – To preserve evidence, most data forensic investigators and attorneys choose to convert NSF to PDF format.
Easy Printing – We are aware that printing NSF files is not possible when many customers desire a printed copy of their Lotus Notes correspondence. Therefore, the NSF to PDF conversion benefits such users and offers a simple printing option.
How to Efficiently Convert Lotus Notes Email to PDF?
There is terrible news for you if you're looking for a manual way to export NSF files to PDF. In essence, there isn't a straight manual way or choice that can do this work. Users are thus left with just one option in that circumstance, which is an automated technique.
The most in-dependable, simple, and safe method of converting Lotus Notes email to a PDF file is using the TrustVare Lotus Notes NSF File Converter Tool. One may convert an infinite amount of Lotus Notes emails with this program into four distinct file formats, including MBOX, EML, MSG, and PDF. Additionally, it transforms NSF calendars and contacts. The best feature of this application is that there are no file size limitations, allowing users to export NSF files of any size.
The tool's date filter feature is useful when converting a certain time period. Furthermore, the utility may convert the canonical name into a straightforward SMTP format. After putting the conversion procedure in place, retaining the internet header and HTML layout is also feasible.
The Procedure for Using a Tool to Convert Lotus Notes to PDF
Get started by downloading and installing the program on your computer.
Select the radio option for Select NSF File(s), then select Add File(s) or Add Folder from the drop-down menu.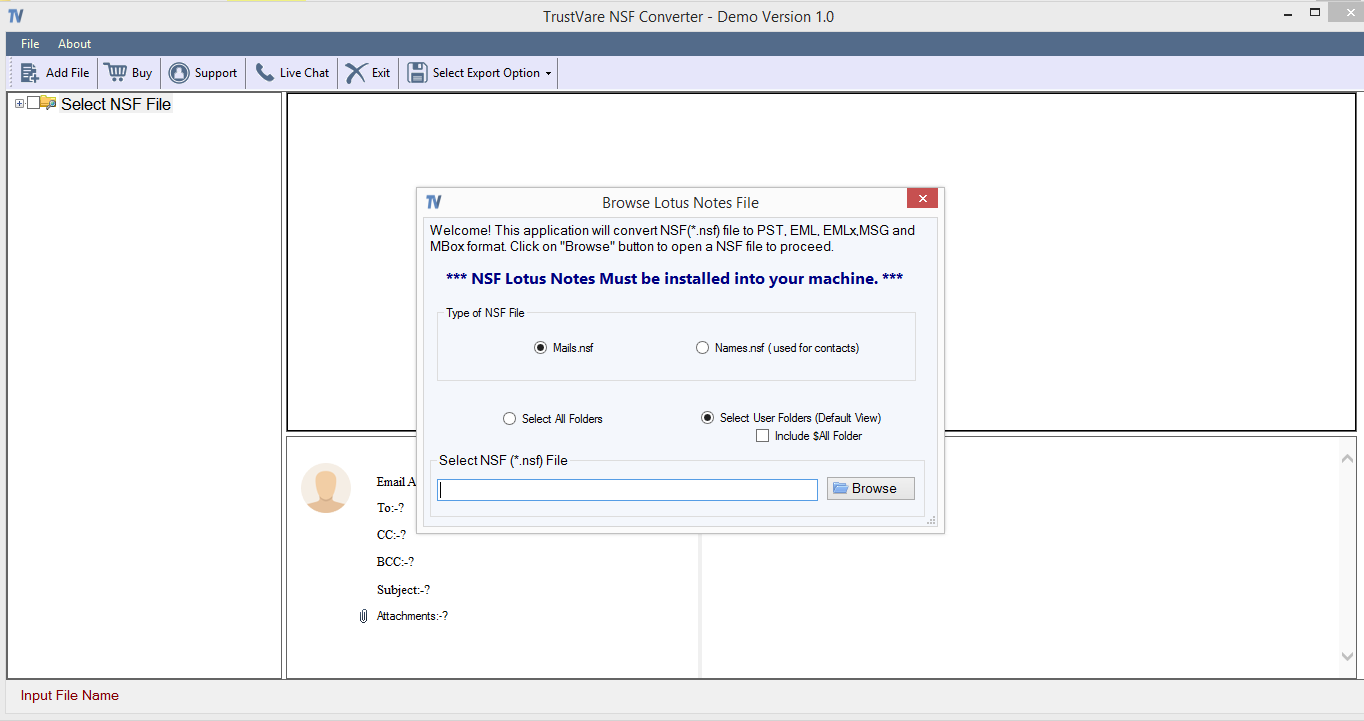 Simply provide the Domino Server IP Address and Password to add files straight from a Domino Mailbox.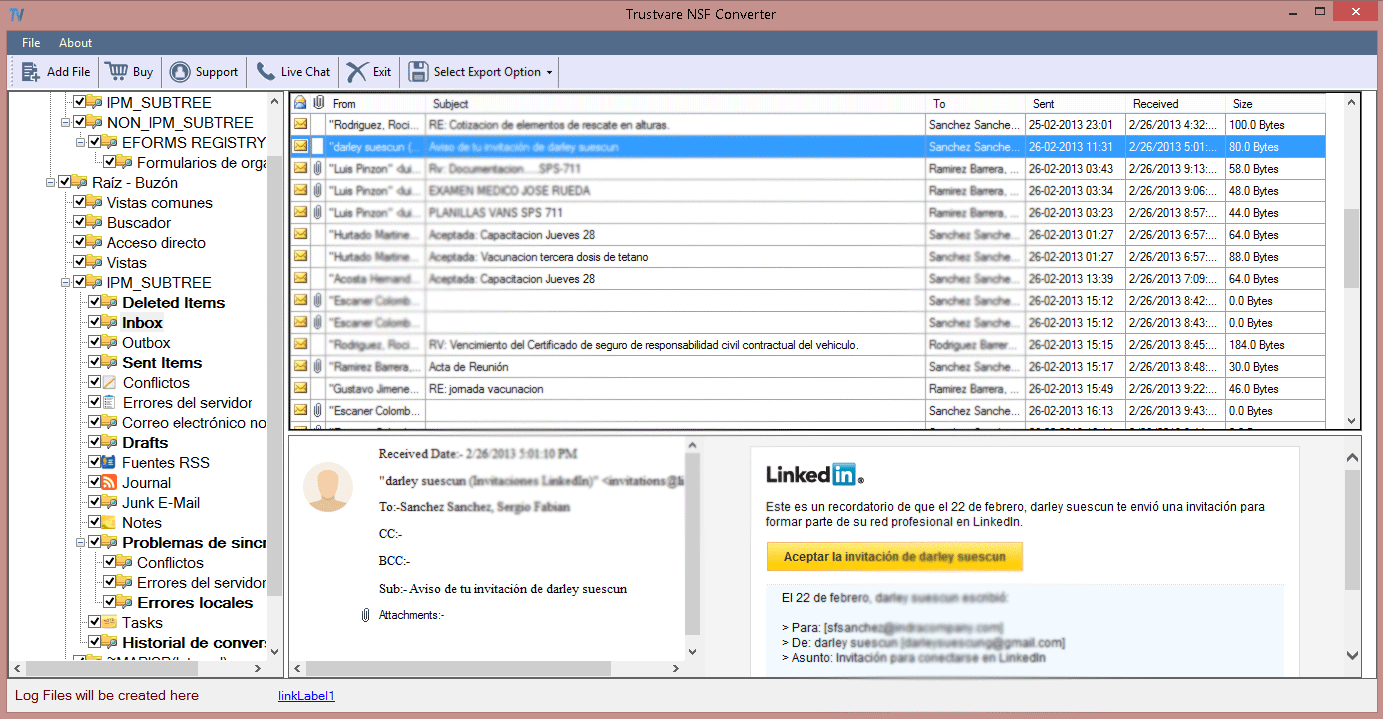 Select the PDF format listed under the Select Export Format section.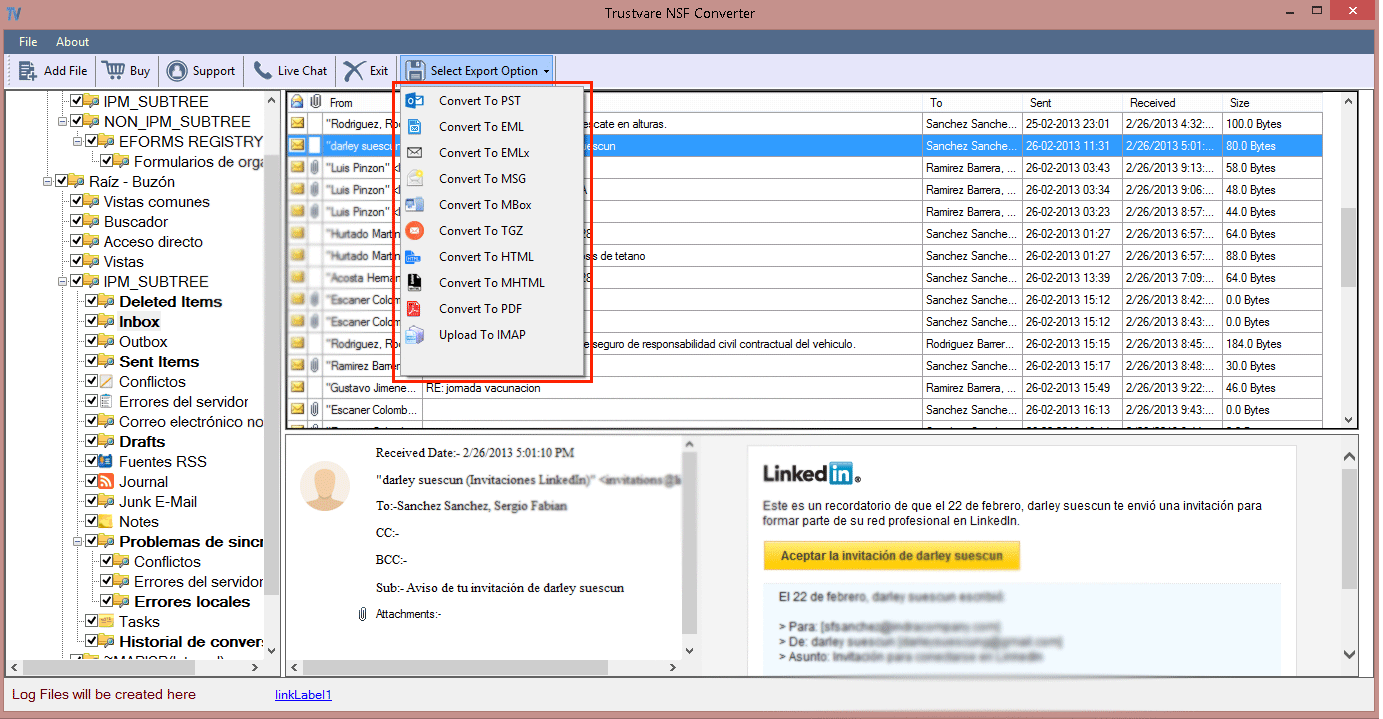 Pick the Mails option from the Categories menu.
Select the Advanced Conversion Options, such as Maintain Folder Hierarchy, HTML Formatting, and Internet Header.
To save the finished file, choose the destination location.
Finally, to begin the process, click the Export option.
Conclusion
Many Lotus Notes users are interested in learning how to convert Lotus Notes email to PDF files, however, because there is no manual technique available, customers are unable to do this process. Therefore, to simplify the activities, we have created this article, in which we have covered the finest and most economical method for enabling users to quickly and without any data loss convert Lotus Notes emails to PDF.